Advanced driver-assistance systems, or ADAS, are systems designed to help a driver in terms of safety and driving efficiency. ADAS technology can detect certain objects, perform classification, alert the driver of hazardous road conditions, and sometimes slow or stop the vehicle. This type of ADAS is used for applications like blind spot monitoring, lane-keep assistance, and forward collision warning. Our team has developed solutions that provide the high precision imagery necessary for accurate object detection and warning.
---
Driver Monitoring Systems (DMS)
---
MANUFACTURING CHALLENGES & SOLUTIONS
CHALLENGE
Long distance / infinity-focusing
SOLUTION
Collimator target system
CHALLENGE
Boresight errors
SOLUTION
Automated centration adjustment
CHALLENGE
Thermal and environmental reliability
SOLUTION
Athermalized product design capability and materials selection
CHALLENGE
Optimized focus across entire field of view
SOLUTION
Active alignment in up to 6 DOF
CHALLENGE
High speed serialized outputs
SOLUTION
Customized interface electronics integrated into active alignment tooling
CHALLENGE
Quality assurance and product traceability
SOLUTION
Integrated process monitoring systems and product tracking
---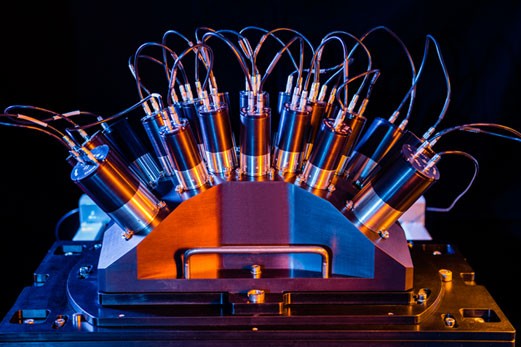 ADAS cameras can be aligned and assembled using Pixid systems that are highly attuned to the specific requirements of these products.
OUR PLATFORMS
CONTACT