While in their infancy, Augmented Reality and Virtual Reality promise rapid growth in areas such as gaming, retail, education, and entertainment. The AR technology itself is really a combination of a number of technologies: laser projection for 3D mapping and image creation, IR camera modules for 3D mapping of the surrounding areas, and in some cases, RGB projection of the image, all of which need to be miniaturized for headset weight and comfort, while retaining the highest possible performance for crisp, solid images and minimized color separation. All these components need to be manufactured at a low price point and at high volumes suitable for a mass market consumer product.
---
IR projector optics alignment & assembly (collimator optics, DOEs and MEMS mirror actuators) for 3D mapping, and for in-eye projection
IR camera optics alignment & assembly
RGB projector optics alignment (for in-eye projection)
IR Projector to IR camera alignment
---
MANUFACTURING CHALLENGES & SOLUTIONS
CHALLENGE
Headset weight and bulk, including heavy optics, is a hurdle that must be overcome for AR/VR success
SOLUTION
Sophisticated design of lightweight optics and packaging for both projection modules and camera modules can be done by our optical engineering team in the Jena, Germany office of Jabil
CHALLENGE
Any mis-alignment of miniaturized optical elements would produce color separation of the projected image, and reduce its opacity, thereby diminishing the "reality" of the image
SOLUTION
Pre-production runs of high precision alignments are carried out at Jabil Kasalis in Burlington, MA in cleanroom conditions
CHALLENGE
IP protection is paramount during pre-release development
SOLUTION
All parts are handled in high security production areas, with guarded access and secured data access
CHALLENGE
Rapid time-to-market of such leading-edge products is often the difference between high margins through market leadership and slim margins through me-too cost pressures
SOLUTION
The Pixid 500 dual head system for IR projectors, with a 500 UPH throughput, is augmented with custom alignment algorithms specific the application and delivered promptly for swift time-to-market
---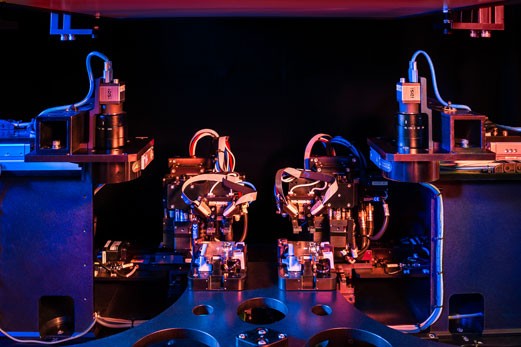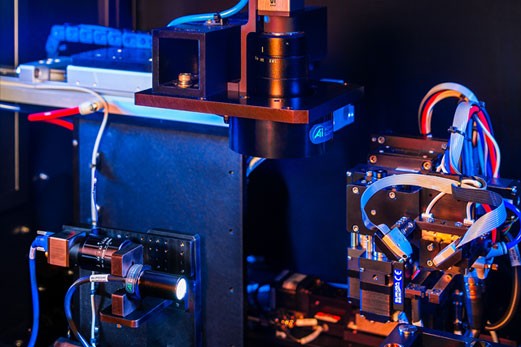 AR and VR optical devices can be aligned and assembled using Pixid systems that are highly attuned to the specific requirements of these products.
OUR PLATFORMS
CONTACT